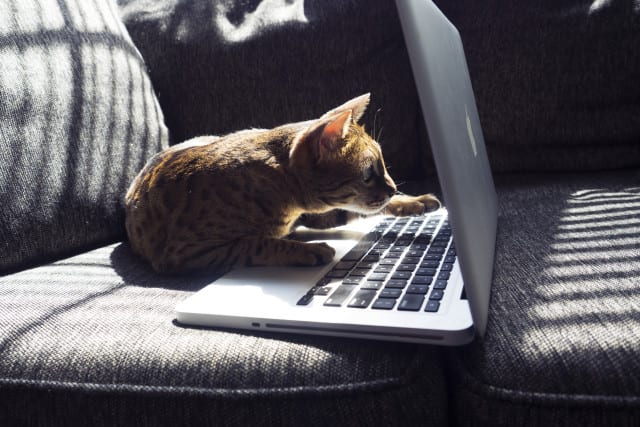 Extraordinary claims require proof.

Read the ❤ for Quantum Branding.
500+ SKUS
IN MAJOR RETAILERS
30+ Industries
and category experience
"I needed more clarity for my brand, how to pitch, who I was pitching to, and how to share the right way.  It's been so enriching to find BrandScience and that there's a science of how I can grow my brand's future."

Barry McCalister, Sycamore Creek Productions

"I wanted to know what was next. I had a brand, and I had an audience… Now, I feel empowered, I got my voice back, and my vision back of how to move forward with BrandScience."

Joanie Mouton, Shadowmatch

"I never knew there was a science to how branding works…and now that I do, I'm forever grateful. I realize there's a method to the madness, and now I can go out and be successful with the right tools."

Laura H. McAlister, Maxwell Leadership

"Every day I work with C-Suite leaders on their brand, and their leadership—their mission, vision, and values, but never really my own. The Brandpreneur Program gave me insights into my business's "why and how," and the right things finally clicked into place. If you're on the fence, take the leap. You won't regret it. Don't let what you don't know keep you from moving forward. Brandpreneur does just that. And more. "

Danny Pippin, Danny Pippin Consulting

"

"Staeven is a dynamo on stage. With his deep knowledge of branding and the science behind it, he will have your audience thinking way outside the box (wait, but is there a box?) on how they can be on brand in their businesses and in their marketing without question. Staeven is high-energy and has high-expertise, yet a grounded, down-to-earth approach to sharing content in a way that meets people where they are. Highly recommend hiring him for your next keynote or workshop."

"

Melanie Spring

Lead Confidancia

"Had I had a conversation with myself when I first started my agency, I would lterally have told myself to "give them your money now, sign up, and stop dragging your feet. THIS is what clients really need––the cornerstone to everything they do––and you don't currently offer any of it. Get it, you'll thank me later."

Adele LeVeille

Digi • Patisserie

"Our clients come to us because we know web development. But we were leaving money on the table, and our client's best interests out of sight by not knowing how to offer them the strategy they needed, and the quality they deserved. Its been a complete game changer."

Thomas Melendez

Owner, WebTech Pros

"Quantum has far exceeded my expectation in the development of our new brand identity. They have brought a differentiation to our brand in a very saturated category."

Ken Hinman

Global Marketing Officer, Talalay Global

"Quantum was exceptional to work with—listened intently, and was exceptionally involved with understanding my business, industry, and process. The end result [brand identity] has been awesome and has received great reviews by my colleagues, peers, and the business community."

Kathy Blanton

Owner, Regency Group

"Stæven is a creative and strategic beast who delivers well-crafted ideas, logos and design, and is one of the few I know who deeply immerse themselves into strategic positioning, insight, media, culture and every other piece of a client's brand."

Pat Harris

Creative Director LHWH Advertising & PR
$300M+ Raised
WITH NONPROFIT CLIENTS
$30K to $30M
CLIENTS ALL SIZES
CLOUD AGENCY
LOW OVERHEAD
12,000+ CUPS
10-YEAR ESTIMATE(LOW)
STÆVEN ALONE
We're so lucky.
Our clients love us and we love our clients.
Maybe you should become one.
LET'S SCHEDULE A CALL