It's dog-eat-dog out there.
The petcare industry is growing, only the strong smart survive.
If you're wanting to stay on top, you need the tools it takes to ensure your brand is easy or customers to get, easy to sell, and easy to grow.
You need to address perception, influence behavior, and engage customers with meaningful experiences. That's what the big dogs do.

You're struggling to grow your brand.
Explaining your products feels too complicated.
You need a common story to unite your team.
You're unsure if your packaging is to blame for poor sales.
You know you need to invest in commercial-level branding and pack design.
How Can You Compete with the Big Dogs?
You Need to Shift Your Thinking.
Today's brands have a long-term plan in place, building their platform, expanding into their market via consistent efforts, not huge, magic moves.
---
SHIFT #1: From Lucky to Persistent
Successful brands are consistent in their marketing efforts, not lucky. Like Olympians, they work in brand strategy daily, not just win in a magical moment.
SHIFT #2: From Huge to Small
Authentic brands are pinned on Pinterest, shared in conversations and spread one action at a time. Like sweeping the floor daily, marketing activities grow your brand, not huge efforts.
SHIFT #3: From Intuition to Insights
Memorable brands aren't just in the right place at the right time, they've planned to be. They're using brand economics and insights to ensure their success.
SHIFT #4: From Bulky to Agile
Today's brands are pivoting fast. If you're not agile, you're left behind and yesterday's news. Growing brands have an advantage over monoliths––they can pivot, and pivot fast to market changes.
SHIFT #5: From Tired to Inspired
Stop playing the hero in the story, and invite your customers into one. Stop trying to win over customers and delight them instead.
SHIFT #6: From Darts to Science
Transform your brand by using brand science, strategy-driven design, and brand economics, not throwing darts to see if you hit your target.
You Need a Process to Get There.


The leading companies in the industry are using succinct brand strategy, commercial design, and valuable insights to inform their decisions. Why aren't you?
From management to customer service, everyone needs to be on the same page and understand your brand head-to-toe. You should know exactly where your brand is and needs to go–it's that simple.

You need a process to get there just like the big dogs. You need Brand Mastery.
Build Your Brand Platform
You need a solid, authentic, and clear foundation in order to effectively build your brand and market your business. You'll need a solid brand platform to go anywhere.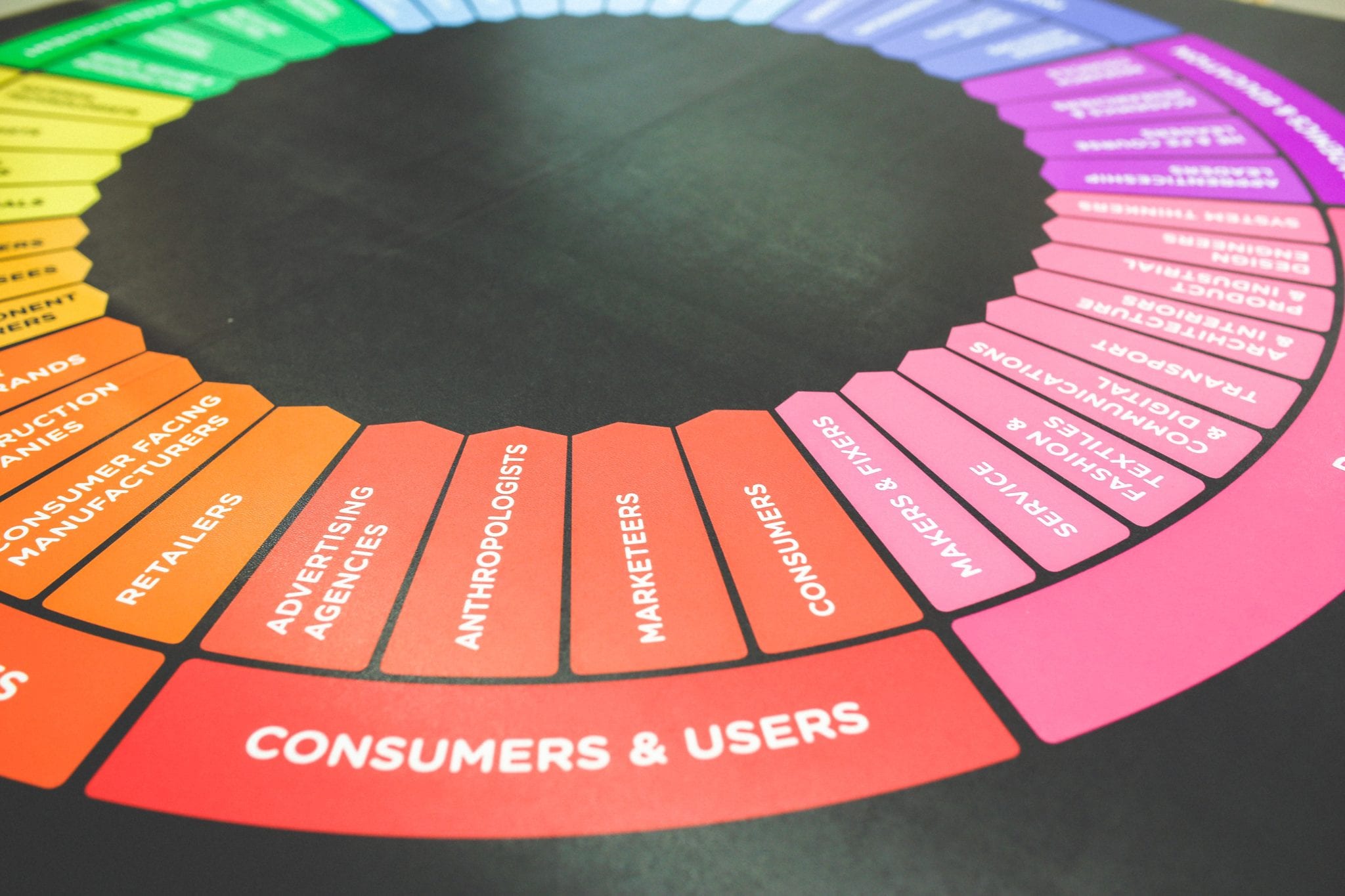 Grow and Expand Your Brand
With a solid brand platform, you can expand into your market. You need a powerful brand strategy and a guide to walk you through the process.
Become a Brand Authority
Once your brand has high mental/physical availability and a lot of buzz, it's time to add something new and lead the pack. You'll need thought leadership and unique content.
You Need a Branding Partner

We know the

petcare industry.

We've been working with bluechip brands since 2004.
We've worked with over 150+ brands and counting.
Within the vast consumer packaged goods landscape,
our branding services span across the full lifecycle of a brand––
from concept to shelf––helping you achieve brand mastery.


What Quantum Branding IS:
An industry-leading. research-driven, and strategy-focused branding agency.
We're geared towards building authentic and memorable experiences for brands, helping them become leading brand authorities in their market.
What Quantum Branding is

NOT
do_not_disturb_alt
ONE SIZE FITS ALL
We walk with all our clients through a proven process, creating custom brand strategies that are unique solely to you and your brand.
do_not_disturb
JUST A DESIGN AGENCY
We don't make "the logo bigger" or "make things pretty." We use our years of branding experience creating strategy, design, and innovation to build your brand's equity and future.
do_not_disturb_alt
A QUICK FIX
We work with brands long-term, guiding them through the various stages of their brand strategy. We establish long-term relationships with our clients, many whom we'd have for 5-10 years.
do_not_disturb_alt
FOR EVERYONE
At Quantum Branding, we're focused on only helping petcare and petfood industry-related brands and no one else.
WHAT MAKES US UNIQUE?
We use metrics others don't even know about.
Ask your other agency about these. Wait, you can't. They d
To make your brand successful, we use a proprietary set of brand principles,
called Brandometry™. By using brand science, we ensure your brand strategy,
design innovation, and growth are rooted in research, positioned for success,
and leveraged for the future. That's the short version.
forum
Qualitative and Quantitative Research
What We Do, Expertly.
We build authentic, memorable brands that sell through four core areas of services.
With over 500 unique SKUs in over 10 major retailers, 150+ brands, and over $200M generated in client sales, we never rest on our laurels.
format_shapes
NEW BRAND CREATION:
We build brands from the ground up, creating bluechip brands that change the industry.
___________________________________________
brandmark • brand identity suite• brand and product naming
STRATEGY & VISION
Building the strategic platform for brands and organization, enabling future growth, market expansion, and brand authority.
___________________________________________
brand strategy • portfolio architecture • organization & team strategy • consumer journey
DESIGN INNOVATION
Creating opportunities, envisioning the future, designing for the brand, grounded in strategy to build brand equity.
___________________________________________
whitespace opportunity • ideation generation • innovation pipeline
DESIGN & EXPRESSION
Expressing brands and organizations, by connecting ideas with meaningful experiences and relationships with people.
___________________________________________
brand identity • packaging • brand experience • brand ecosystems • language & storytelling
"Quantum has far exceeded my expectation in the development of our new brand identity. They have brought a differentiation to our brand in a very saturated category."

Ken Hinman

Global Marketing Officer, Talalay Global

"Quantum was exceptional to work with—listened intently, and was exceptionally involved with understanding my business, industry, and process. The end result [brand identity] has been awesome and has received great reviews by my colleagues, peers, and the business community."

Kathy Blanton

Owner, Regency Group

"

Stæven is a creative and strategic beast who delivers well-crafted ideas, logos and design, and is one of the few I know who deeply immerse themselves into strategic positioning, insight, media, culture and every other piece of a client's brand.

"

Pat Harris

Creative Director LHWH Advertising & PR

"

Staeven is a creative genius, a professional branding expert, and a man with solid business acumen and stellar integrity.

"

Heather Moody

President, The TVX Group/TVX Records

"

Quantum Branding always captures the essence of a project, injects their unique creativity, and exceeds expectations with results. They understand many different service sectors and I highly recommend them for your next project.

"

Mark Kordic

Director of Client Experiences, Advancing Your Ministry Vision
Over 10 years, trusted by over

150+ brands and counting.
Industry Leading, Personally Involved.
At the helm is one of branding's top thinkers, Stæven Frey.
Our client brands achieve their success through industry-leading and proprietary principles called brandonomy™.
With over 10 years of experience, 30+ previous industry categories, and 150+ brands and counting, Stæven is passionately invested in the problems of today's top and growing brands, the branding industry, and branding agencies. He now spends his time solely focused in the petcare industry with his service dog, Onyx.
In addition he's a pet owner, rescuer, foster parent and advocate. He has two ginger tabbies, a snowshoe, a domestic shorthair, and a white Siberian husky.